Discover Beautiful Chulilla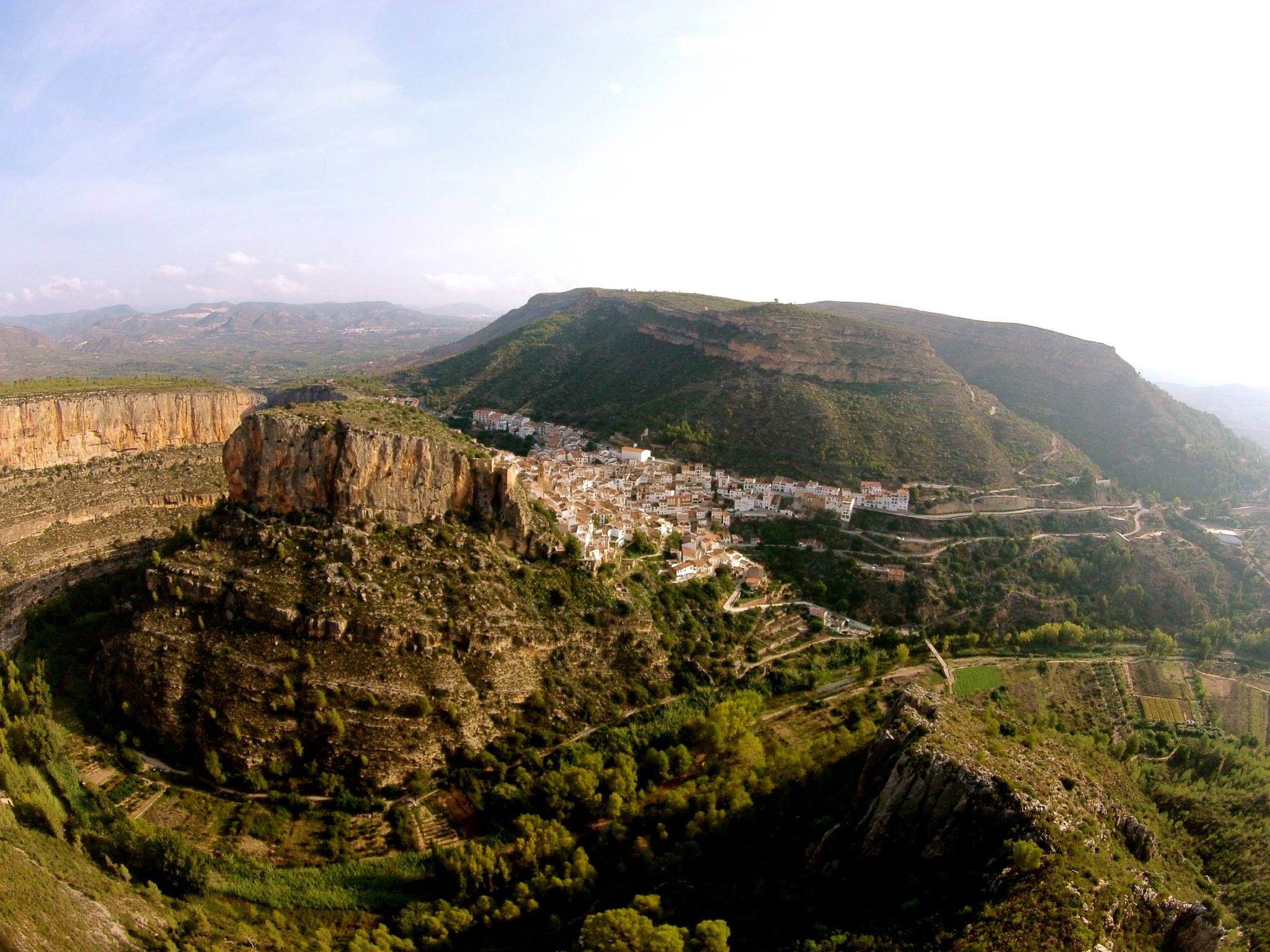 Charming La Casa Serena
We welcome you to La Casa Serena, in Chulilla. Our traditional Award Winning, Spanish Guest House, offers quality accommodation at an affordable price. We are located less than one hour from Valencia City and less than 50 min from Valencia airport.
La Casa Serena is in the quietest area of the old village of beautiful Chulilla. In the Winter months our main lounge with Log Burning Fire is here for you to relax and
enjoy and a well equipped kitchen is available for your use, if you wish*.
Start your day, B&B guests and ÓLE-SPANISH-SCHOOL language students enjoy their delicious breakfast and Spanish-conversation-class served on the terrace, overlooking the stunning views of the valley and the Turia River canyon.....just perfect.
Relax in one of our cosy bedrooms, all designed for your relaxation and rest. Our house offers 3 double rooms, 1 twin room and 1 large single room. Unwind for the night under the star lights, here you can disconnect from the noise and stresses of life. Above all, you will find relaxation and tranquillity.
Chulilla. Of all the villages within La Serrania del Turia, Chulilla is recognised as the most picturesque, crowning the entrance to the 140 metre deep canyon. The most challenging climbing routes, the highest quality gastronomy and the warmest of welcomes make Chulilla the best choice for your holiday. The winding, narrow
village pathways and the warm, friendly locals make Chulilla the ideal base from which to explore this undiscovered region.
*Small fee applies
The Stunning views of Chulilla
About La Serrania del Turia
In the mountains and highlands of the River Turia, just an hour away from the city of Valencia, lies traditional, unspoilt Spain.
Natural springs feed into streams and rivers, carving labyrinth canyons through the pine-clad mountains, providing wonderful hiking or walking, fishing and secluded swimming pools.
Climbers travel from across Europe to tackle the rock faces, whilst those whose interests lie in discovering ancient, historical villages, precariously perched below Moorish castles, will delight in exploring the winding streets and shady squares waiting just around the corner.
CLEAR YOUR MIND REFRESH YOUR SOUL AWAKEN YOUR SENSES
Super friendly and nice German hosts.
5/5
Super friendly and nice german hosts.
Nice living room and kitchen to hang out in and a nice roofterass.
Small but nice room with a comfortable bed and nice view.
Chulilla is one Europes most popular climbing destinations in the winter because of mostly warm and dry weather.
Rooms 4.0
Location 5.0
Service 5.0
Tor Johnsson 4 months ago on Google
Very nice B&B
5/5
Very nice B&B, the new owner (she took over the place about 8 month ago) is a German lady, very friendly and obliging.
The house is well located in Chulilla with a nice patio facing the canyon, perfect setting for the breakfast included in the rental.
There are 4 double rooms and shared spaces (kitchen, living room and 2 bathrooms) cosy and comfortable.
We had a very pleasant stay there, and nice talks with Dagmar the owner!
Enjoy
Solene Guilliot a year ago on Google
Wonderful place!
5/5
Wonderful place!
We stayed for a week on a climbing vacation.
Very friendly and helpful host, beautiful and convenient location, great breakfast! :)
Thank you Dagmar! Hope we will be back soon!
Munan Gong a year ago on Google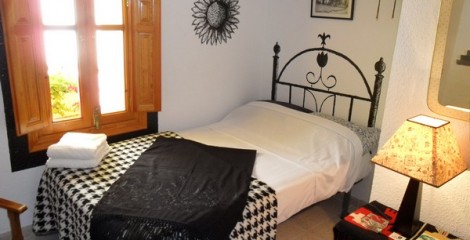 Charm of Casa Serena
Our customers can use all the facilities available at La Casa Serena : the stunning sun terrace, our comfortable lounge, Spanish TV and international streaming as well as WiFi.
Relax sat next to our wood burning fire, our well equipped kitchen is also at your disposal.
Enjoy our delicious breakfast served to you on the terrace (except in the cold or rainy season where we serve it in the dining room) overlooking the stunning Valley and the Canyon of the river Turia.
Relax...Unwind...Refresh...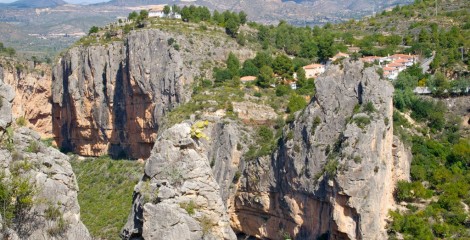 Climbing and Hiking in Chulilla
Climbing is developed on a limestone grey or sometimes Orange, almost always very compact.

Technical plates and medium grade routes being varied, predominate. Routes are equipped with 12 metric parabolts. Some of the routes reach an altitude of 130 m.
As privileged due to the boom of its climate and the diversity of its landscape, Chulilla acts as a Center for hiking.
The network of trails in the province of Valencia, the PR76 and PR77 pass through the village. These trails run through the most beautiful areas of the region.
During your tour you will alternate between spectacular cliffs, vegas, river landscapes, steep mountains and lush countryside.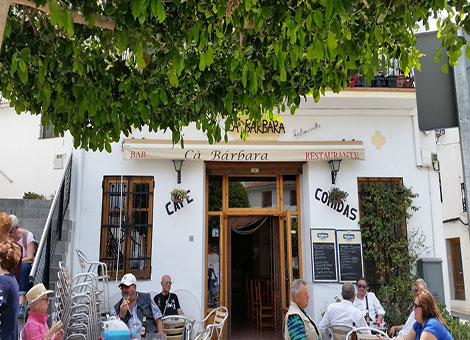 Dining in Chulilla
Dining on the main square at our
At CA BARBARA you can sample tasty local dishes such as the local tapas, wild boar stew, beef pot, steaks, lamb or onion bread.
Or maybe try Güeña, or Cabbage pot with beans, beets and potatoes. You will not forget its local pastries such as reguiño, congretes, butter, almond cakes or mistelas ....and do not forget the fine local wines!
The OLÉ-SPANISH-SCHOOL language students share their daily lunch- or dinner-conversation-class with their teacher and occasionally with a local at