CLIMBING AND HIKING IN CHULILLA
Chulilla has almost 40 climbing sectors, each with up to 26 different routes.
The levels of these routes range from 5 to 8c maximum, although there is the opportunity to open new avenues if the necessary equipment is available.
The sectors are distributed in these areas;
The vertical cliffs of the Canyon of Valencia, under the castle of Arab origin.

The Valley beside the river Sot de Cherales.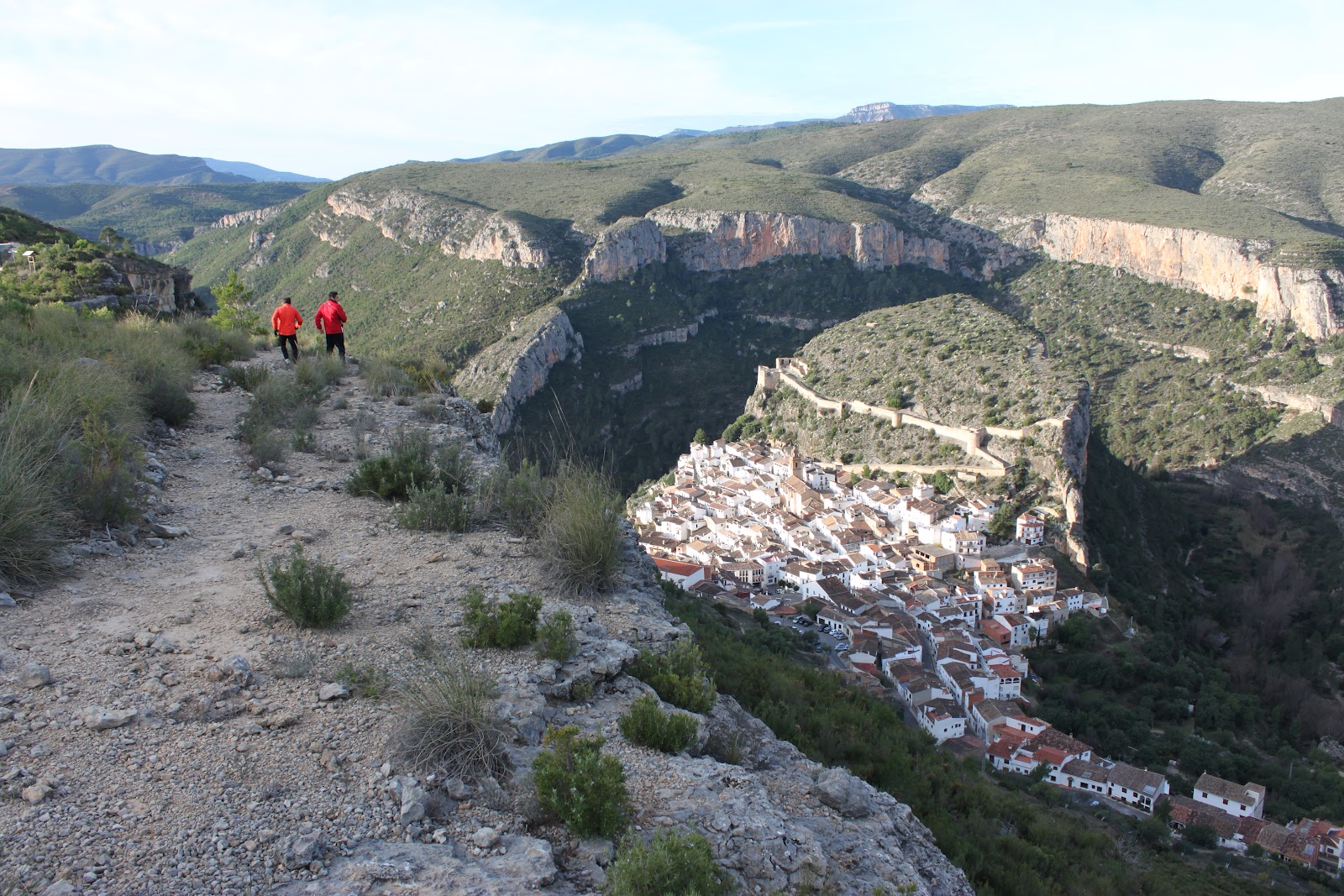 Climbing is developed on a limestone grey or sometimes orange, almost always very compact. Technical plates and medium grade routes being varied, predominate.
Routes are equipped with 12 metric parabolts. Some of the routes reach an altitude of 130 m. With its climate and the diversity of its landscape, Chulilla acts as a leading center for hiking.
The network of trails in the province of Valencia, the PR76 and PR77 pass through the village. These trails run through the most beautiful areas of the region.
During your tour you will alternate between spectacular cliffs, vegas, river landscapes, steep mountains and lush countryside.
There are currently 9 routes, together totaling 65 km.

Another of the qualities to highlight is the proximity of the journeys to the urban core from of La Casa Serena!

Most of the trails depart or end very near our front door! Turn left out of the door, walk 30 metres and you are in the valley. Most of the trails and routes are well signposted. More information at the tourist office in Chulilla or the climbers shop in the village.

During the climbing season October to April there is a climbers shop open in the village as well as a cafe/bar/restaurant set up specifically for the climbing community.
We would like to appeal to all our visitors to please follow these local rules...
Please do not light fires - fire is the greatest enemy of the mountains

Please leave the place as clean as when you arrived, never throw trash or cigarette butts

Please respect the vegetation and observe animals without disturbing them

Enjoy the silence, hear the sound of nature...
When you arrive here, you will find a beautiful adventure in the natural surroundings that awaits you in Chulilla whilst staying at La Casa Serena.
For more activities you can look at: www.geonatur.es