Klettern und Wandern in Chulilla
Chulilla verfügt über fast 40 Klettersektoren mit jeweils bis zu 26 verschiedenen Routen. Die Schwierigkeitsgrade dieser Routen reichen von 5 bis maximal 8c, obwohl es die Möglichkeit gibt, neue Wege zu eröffnen, wenn die erforderliche Ausrüstung zur Verfügung steht. Die Sektoren sind auf diese Gebiete verteilt;
Die senkrechten Klippen der Schlucht von Valencia, unter der Burg arabischen Ursprungs.
Das Tal neben dem Fluss Sot de Cherales.
Buchen Sie Ihren Aufenthalt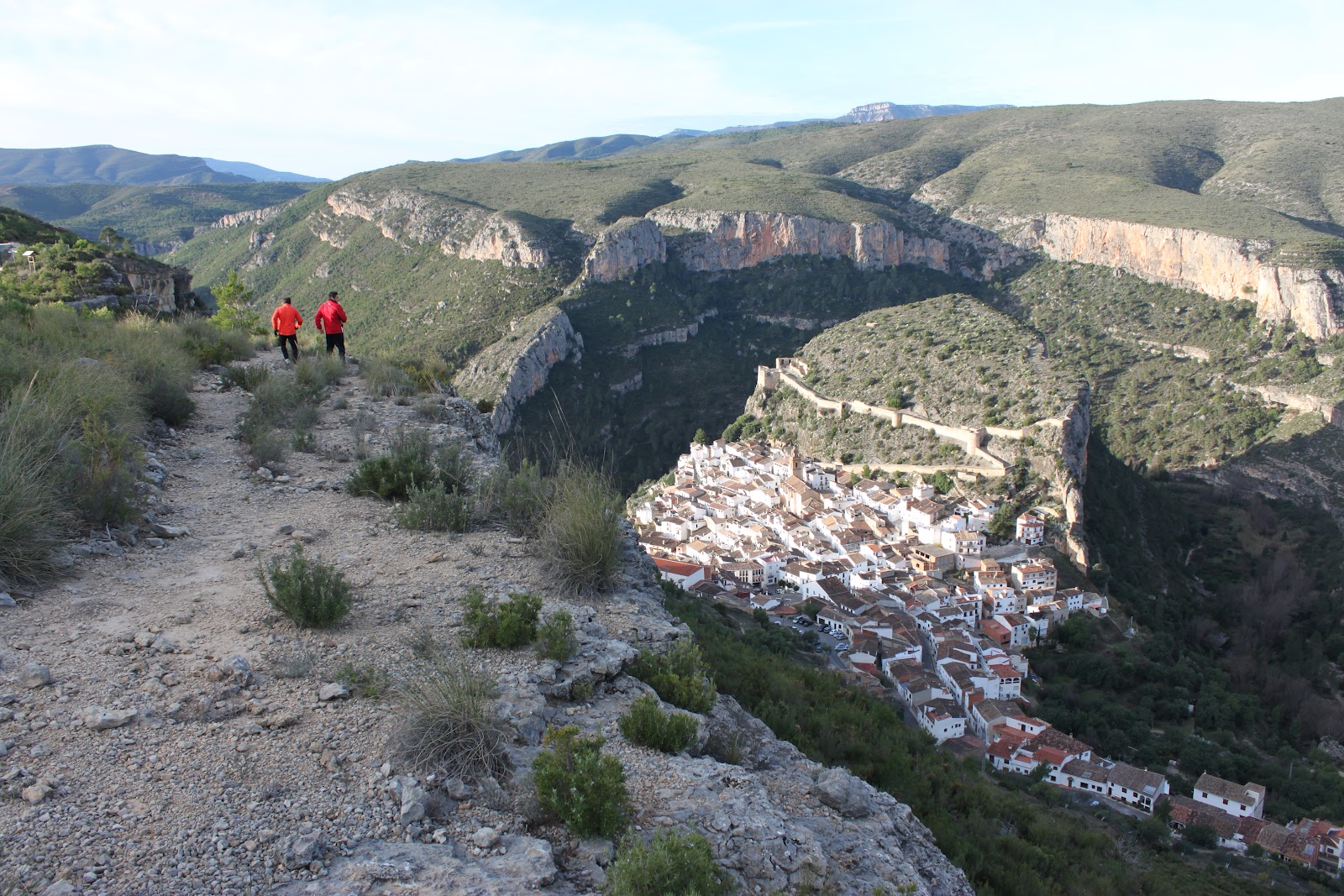 Climbing is developed on a limestone grey or sometimes Orange, almost always very compact. Technical plates and medium grade routes being varied, predominate. Routes are equipped with 12 metric parabolts. Some of the routes reach an altitude of 130 m. With its climate and the diversity of its landscape, Chulilla acts as a leading center for hiking. The network of trails in the province of Valencia, the PR76 and PR77 pass through the village. These trails run through the most beautiful areas of the region. During your tour you will alternate between spectacular cliffs, vegas, river landscapes, steep mountains and lush countryside.
There are currently 9 routes, together totaling 65 km.
Another of the qualities to highlight is the proximity of the journeys to the urban core from of La Casa Serena!
Most of the trails depart or end very near our front door! Turn left out of the door, walk 30 metres and you are in the valley. Most of the trails and routes are well signposted. More information at the tourist office in Chulilla or the climbers shop in the village.
During the climbing season October to April there is a climbers shop open in the village as well as a cafe/bar/restaurant set up specifically for the climbing community.
Wir möchten an alle unsere Besucher appellieren, diese lokalen Regeln zu beachten...
Bitte kein Feuer entfachen - Feuer ist der größte Feind der Berge
Bitte verlassen Sie den Ort so sauber wie bei Ihrer Ankunft, werfen Sie niemals Müll oder Zigarettenkippen
Bitte respektieren Sie die Vegetation und beobachten Sie die Tiere, ohne sie zu stören
Genießen Sie die Stille, hören Sie den Klang der Natur...
Wenn Sie hier ankommen, erwartet Sie während Ihres Aufenthalts in La Casa Serena ein wunderschönes Naturerlebnis in Chulilla.
Weitere Aktivitäten finden Sie unter: www.geonatur.es